Bespoke software provides £100k return for Dove Nest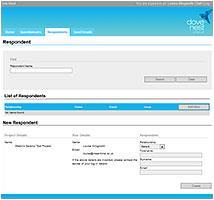 The client
Dove Nest Group
-
www.dovenest.co.uk
Sector
Private / SME / business coaching and development
Key requirements
Web-based software to manage client assessments, reporting and invoicing.
The problem
Dove Nest Group offers a range of business psychology and coaching, team and leadership training and graduate development. The company wanted to streamline processes and move from a paper-based system to a bespoke online software package that would cover everything from client assessments to reporting and invoicing. The software needed to handle assessments for 7,500 people using a range of psychometric tools different levels of competency.
"We needed a robust, scalable web-based piece of software that would handle individual assessments, include interviewers' comments and then produce an instantaneous report. We asked Meantime to help us build a scoring brain that would pull all this together, do all the crunching and build report for each individual and separate reports for the assessors. And we had to ensure that the software had a methodology and functionality that would stand up to scrutiny from a global blue chip company."
Dave Moore, CEO
What we did
We developed a piece of software that would enable each individual involved to log in, answer a range of questions and provide an instant report that can be reviewed by assessors and then used to develop the strengths of individual employees and identify areas of weakness. Respondents can use the application from anywhere they have a web connection and secure processing ensures all responses are confidential. As well as being able to cope comfortably with the level of content (with more than 40 competencies being assessed) and number of users required, the design of the software means that Dove Nest is able to take its basic framework and change the content for different clients.
What they said
"
Having the ability to do all this online and remotely made a huge difference to the way we work and the service we are able to offer. We were able to sell the software onto third parties who could use it themselves with minimum involvement from Dove Nest, providing us with a further revenue stream.
"
"
When you consider the time and efficiency savings, it's not surprising that we've seen a return of £90-100,000 each year since Meantime has developed our software, from an initial outlay of £10,000.
"
"
The software has made us market leaders.
"
Dave Moore, CEO
See how our bespoke software has helped our customers and learn how it can help you